Hair is one of the important ornament of a person's body. Losing hair upsets a person's mood, decreases  your level of confidence and increases stress. If you are one who is suffering from hair loss or baldness problem and want to get rid of it then hair fixing is best suggestible.
Hair Loss is quite a common problem among the urban population these days. However, if this happens excessively then it can be a cause for worry for both males and females. There can be a number of causes for this in men and women like increased stress, hormonal imbalance, hereditary, prolonged illness, lifestyle changes or even any medication. Among the common factors, genetics or hereditary may be troublesome as it may lead to male pattern baldness.
Hair Fix Solution is considered as one of the best hair fixing  service  in Cuttack,Bhubaneswar of Odisha when it comes to hair fixing services like hair weaving and hair bonding etc . We are acclaimed to have one of the best hair expert technicians who give you great looks to your head with non surgical replacement. Hair Fix Solutions is among the top rated hair fix service in Odisha,located in cuttack and bhubaneswar.
Stop Worrying Start Living
~ From our Hair Technicians ~
Call Us Today for FREE Consultation
And you might get a free Coupon of Rupees one thousand.
~ What Customer say about us ~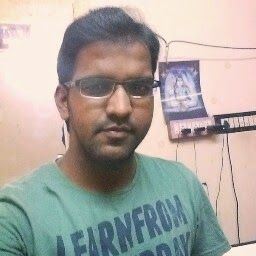 It is  unbelievable, excellent staffs  and the services are pocket friendly. i m a happy customer and hence giving 5 stars for the best hair fix service in cuttack.

The experts they have are really amazing. The hair fix Service is really effective and affordable.

I got my new hair style in just 2 hours. And Im super excited. Thanks for giving me the  Hair Fix Service.
Get Satisfaction and Guaranteed Results.
Hair fixing service much is cheaper than hair transplant, as the method involves surgery and its time up to 6 -8 months to grow back your hair to its full glory.But results are not guaranteed. While hair fixing at Hair Fix Solutions can be done within a few hours and you can show of head full of hairs with high density.
About Hair Fix
We are the best in hair fixing,hair weaving,hair bonding services in cuttack,Bhubaneswar of Odisha
Contact Us
Email : book@hairfixsolutions.com Phone : 7008917701,9861296362
Reach Us
Cantonment Road,Next to Lalchand Jewelers, Odisha 753008
Time:Mon-Sun : 09:00 - 21:00